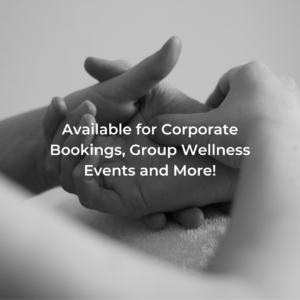 Corporate Bookings, Group Wellness Events
Do you have an event coming up? Work in an office that could use a wellness day? Why not give your staff a bit of calm during their workday with mini Reflexology and Ayurvedic Head Massage sessions?
Contact me for more details and to book your event.